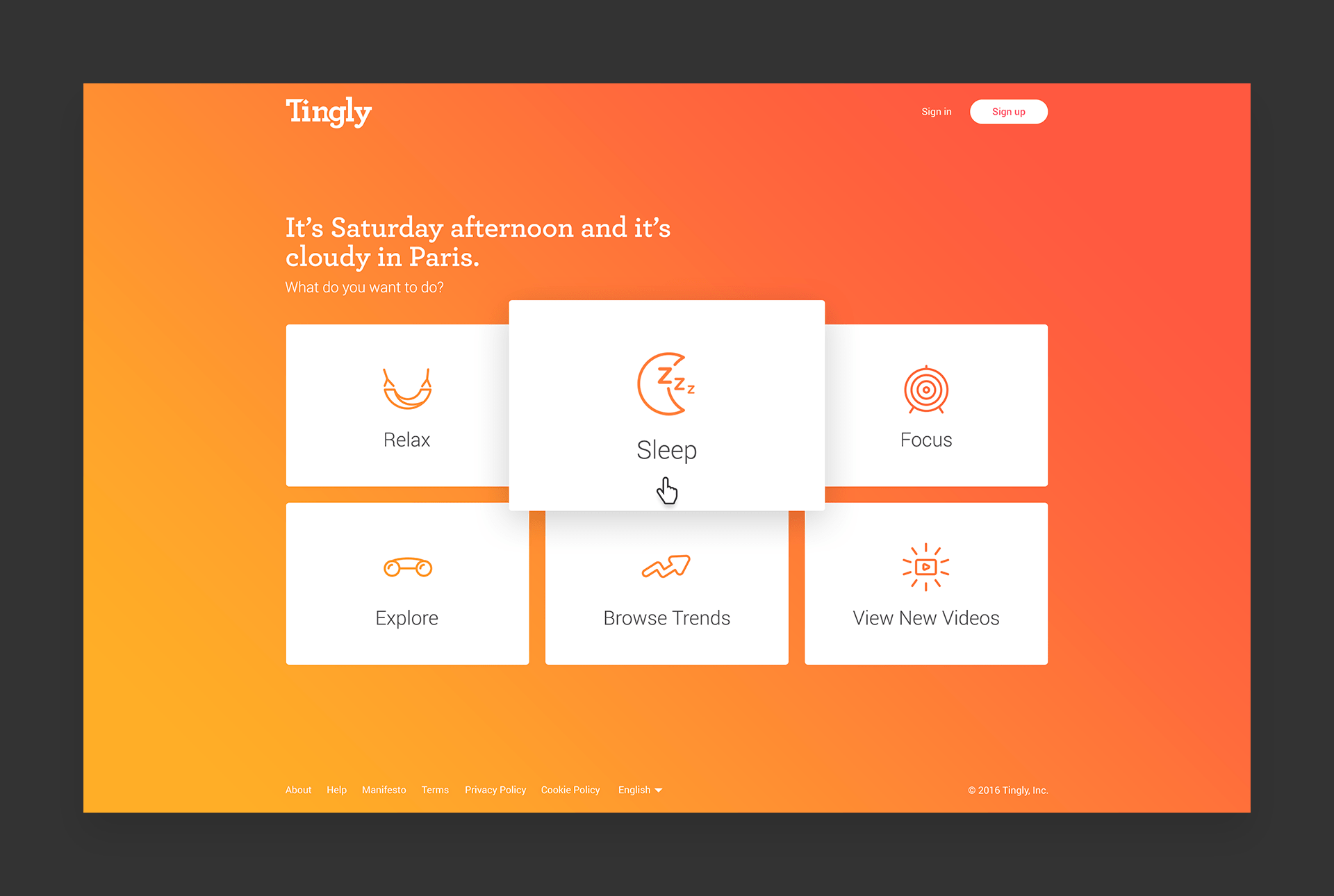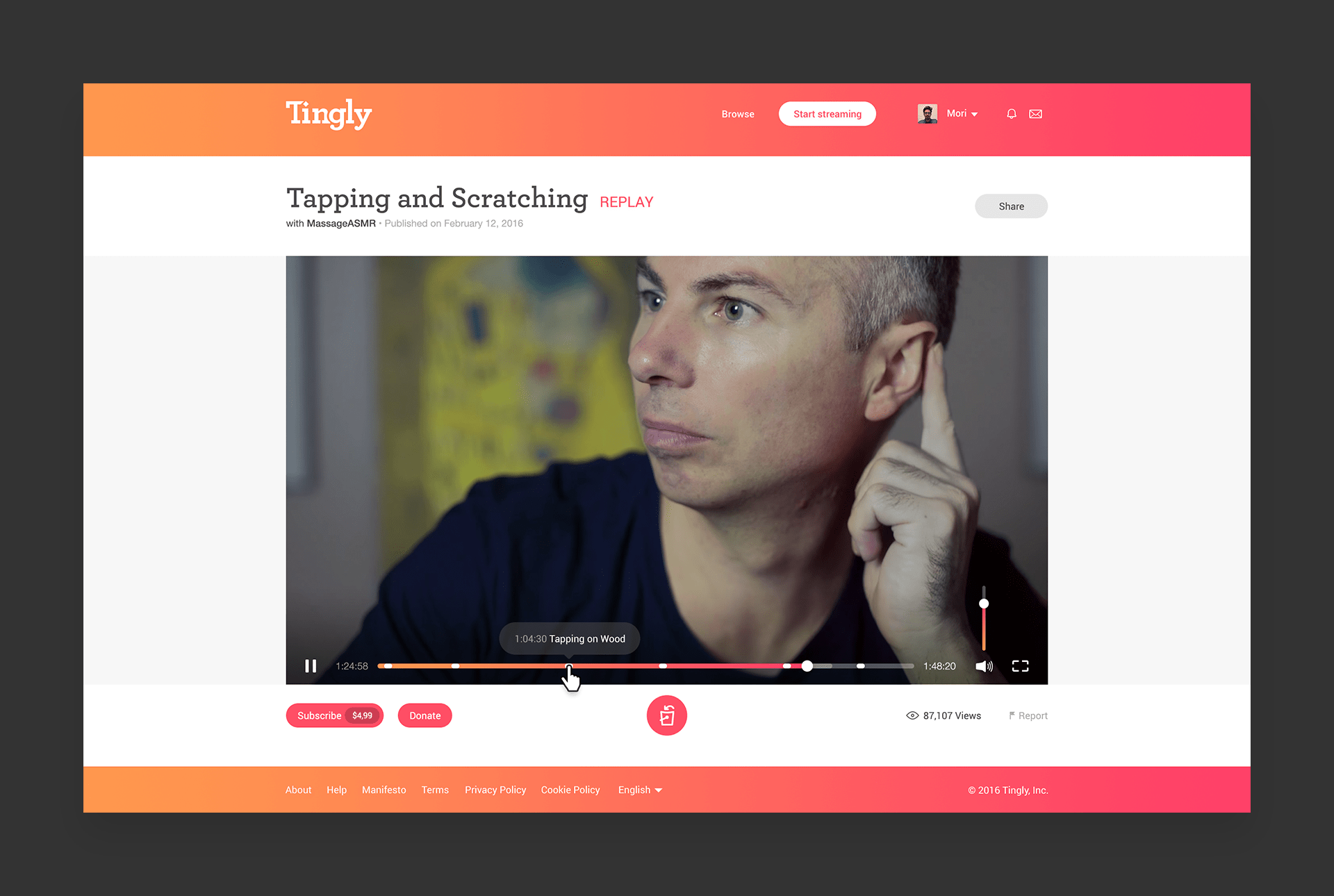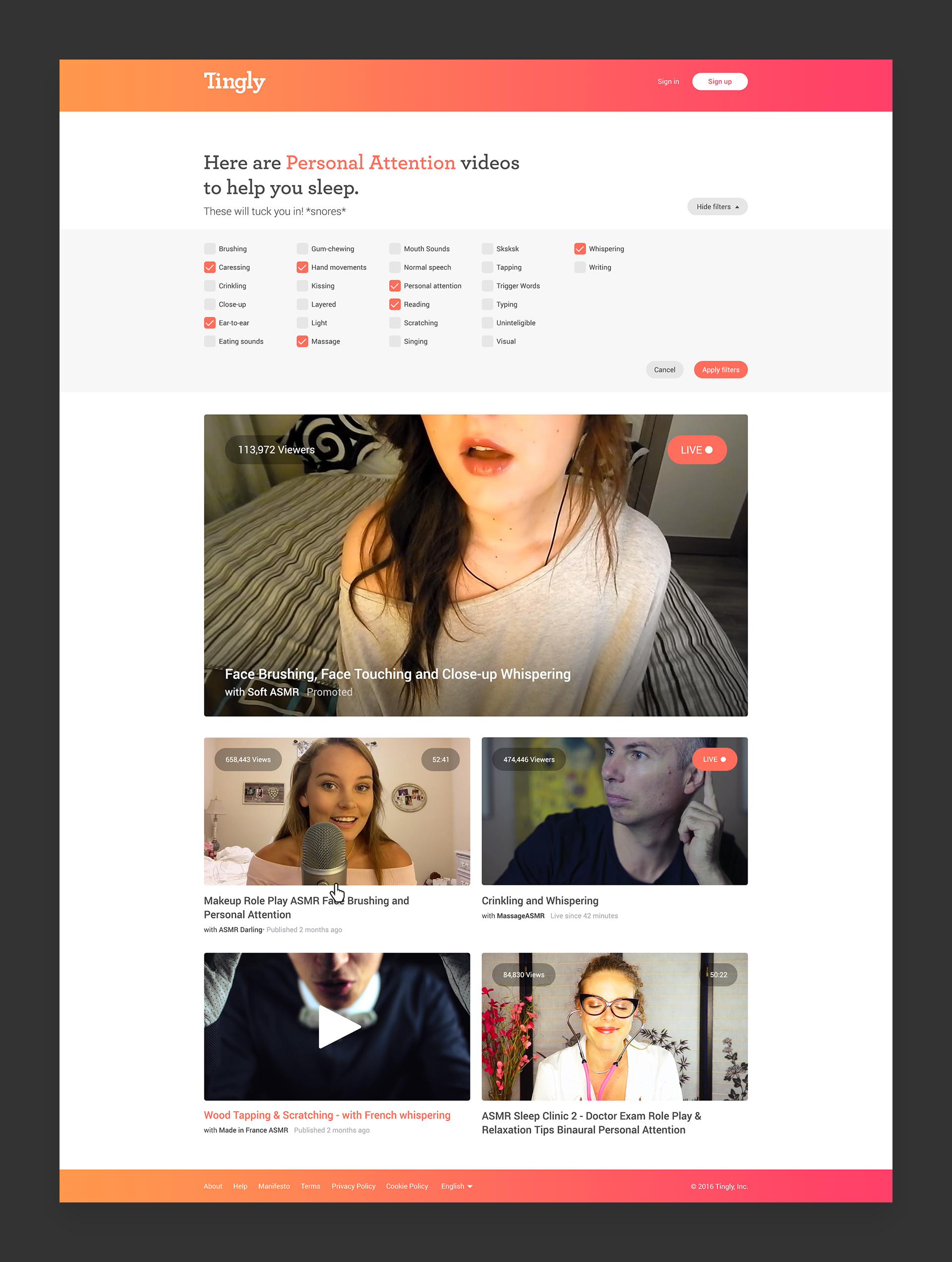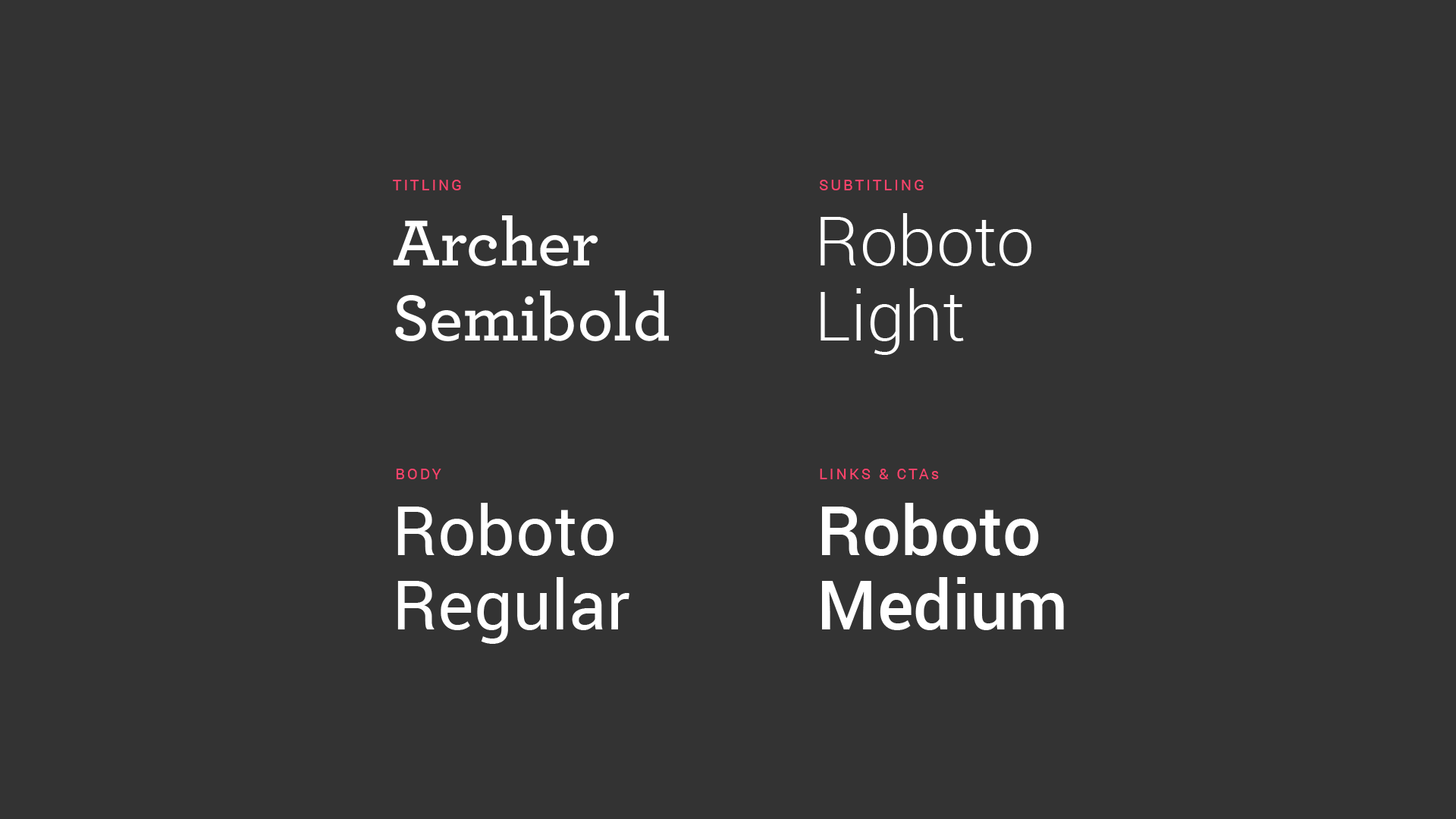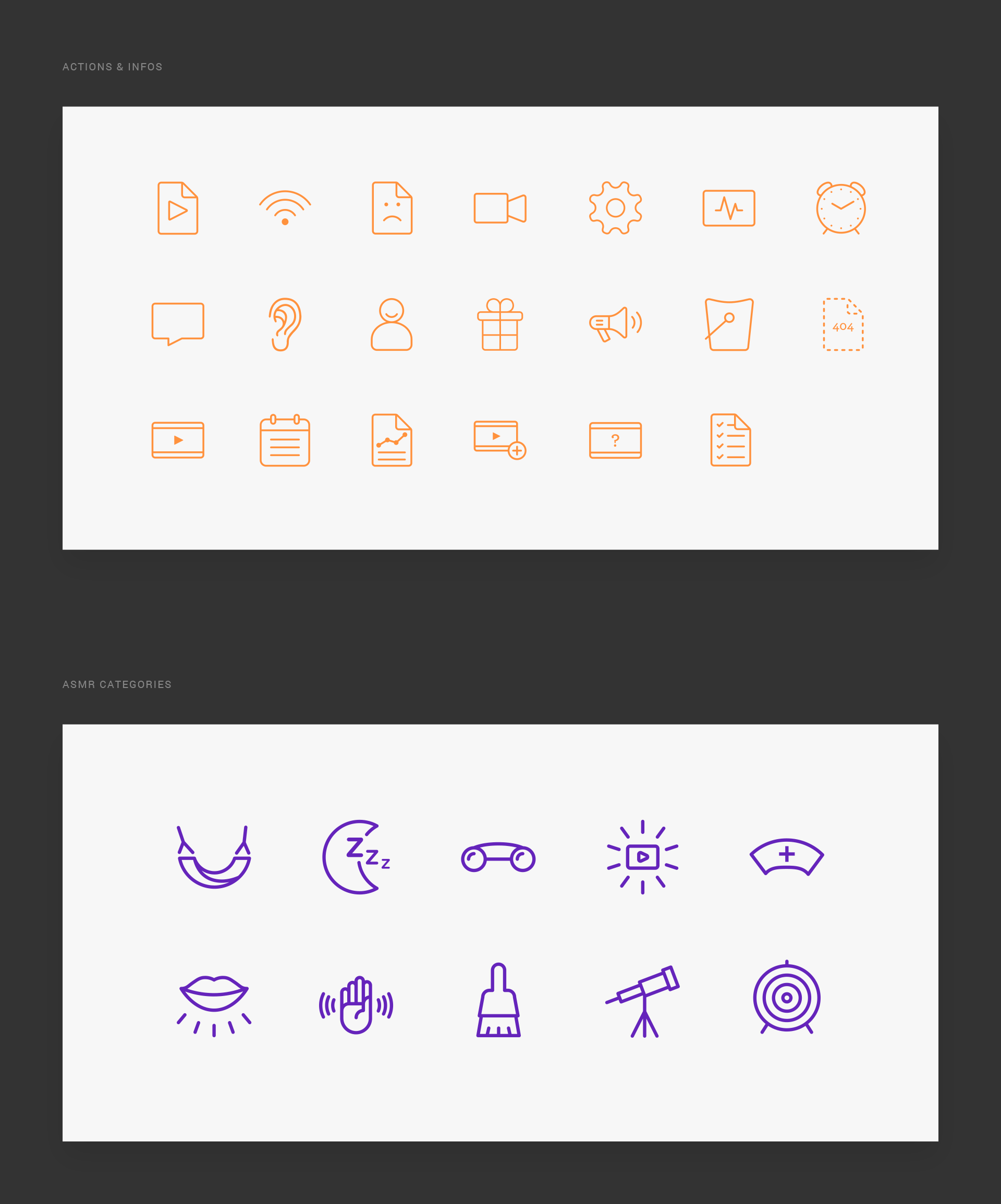 As most ASMRtists
(yes, this is the very contraction of 'ASMR' and 'artist')
are on YouTube today, we had to make the transition easy, which is why we created an importation tool to make it seamless for them. We then used this moment to introduce them to our special feature, chaptering. They can also find features they are familiar with, like the playlists.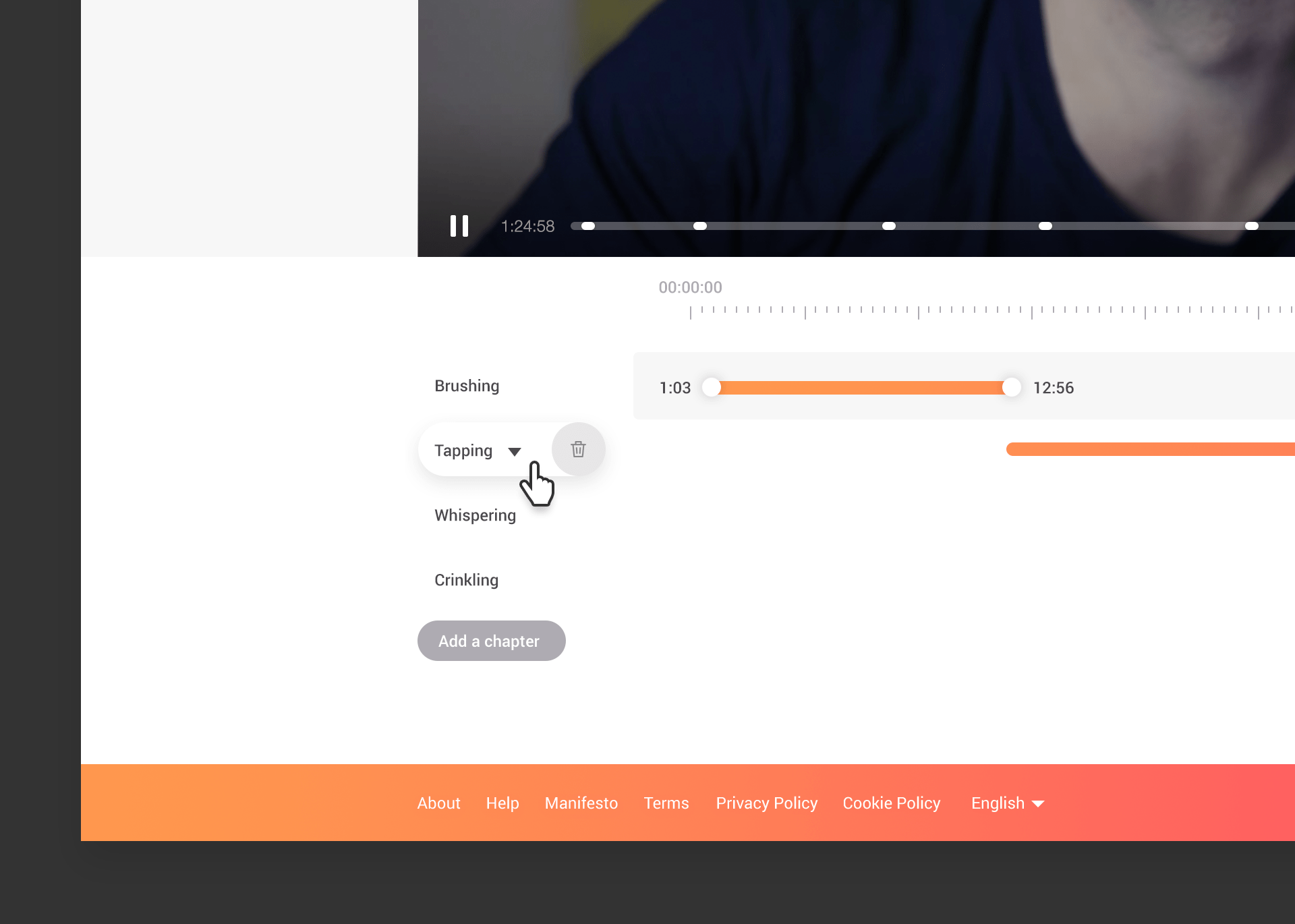 Setting up a live streaming connection can be daunting, so we took it upon ourselves to make it the easiest possible. This wasn't technically necessary but it's a great way to make your users feel supported and comfortable.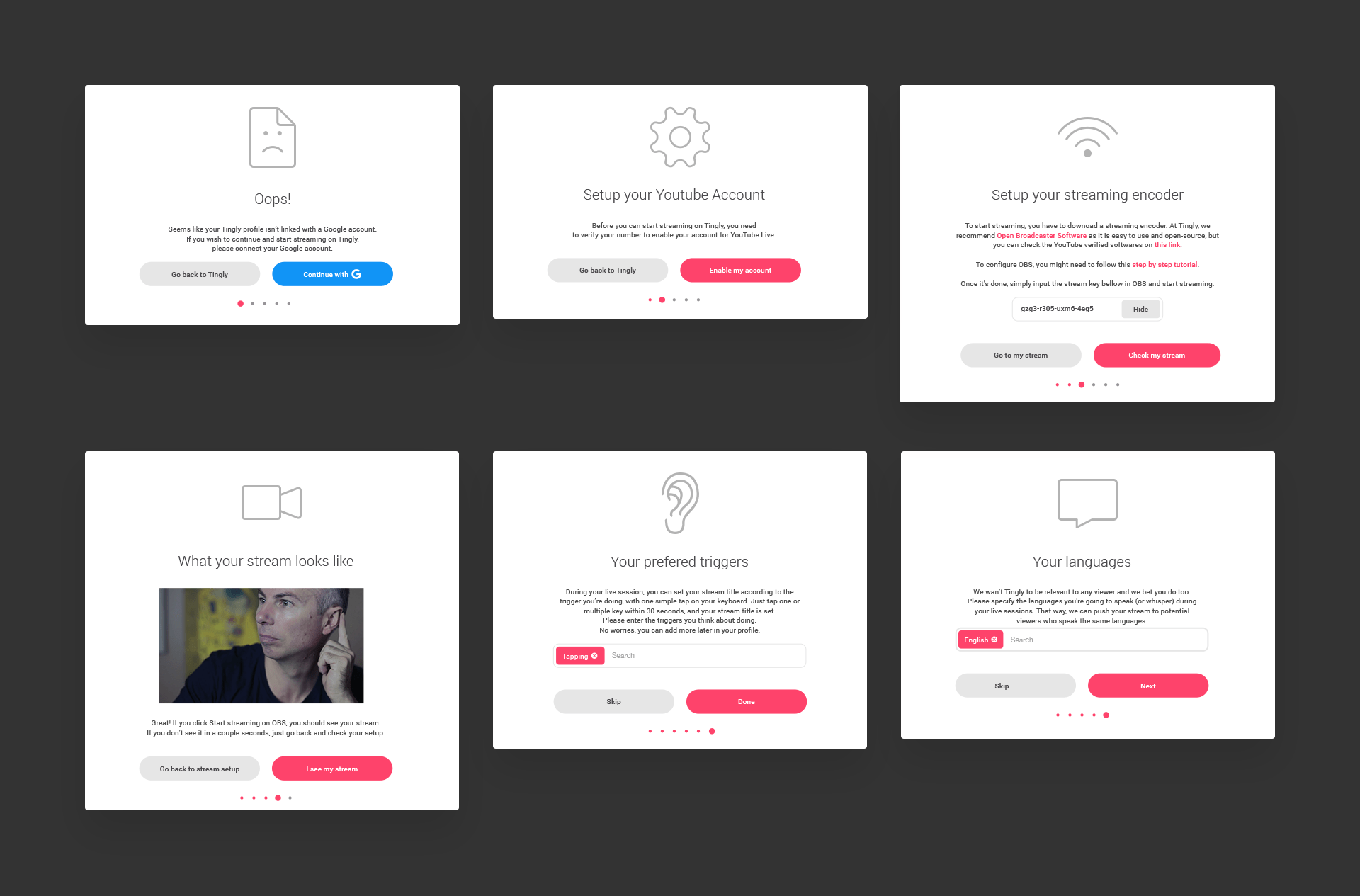 The content creators are trying to live from their passion but they're juggling with multiples tools in order to do so. We wanted to help them get a clear picture of their audience, so they could improve their practice and strengthen their core fanbase, or broaden it.


Notifying the streamer that you're "tingling"
(that you like what he's doing)
, is a great way you encourage him to keep going, and makes you an active member of the community. ASMRtists are eager for feedback, which is one thing lacking in the tools they use today. When a live ends, we generate a heatmap of the session, highlighting what was most appreciated by the viewers.