We had to set the tone straight from the landing page, which is why we put most of our efforts into it. The other pages benefit from all the transition animations as well.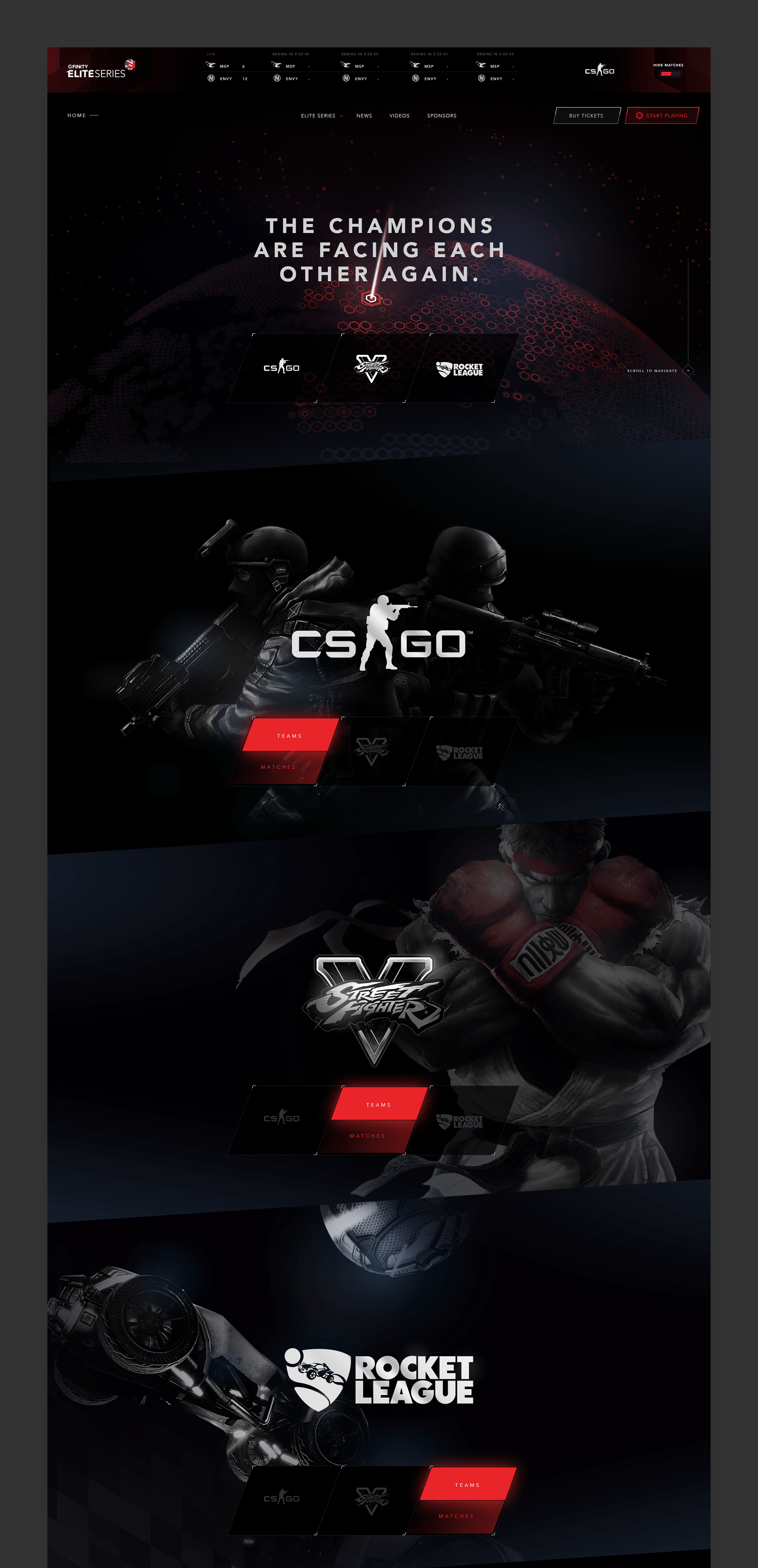 We quickly drew this sitemap to get a clearer picture of what was needed in the timeframe allowed. The site wasn't excessively wide, but what we've done here will be reused on the other leagues websites.
With a relatively small amount of pages, we still had to manage huge datasets: the teams, the matches, the respective stats of three different games, the timezones... We sorted this out during the wireframing process, while doing the visual design in the same time.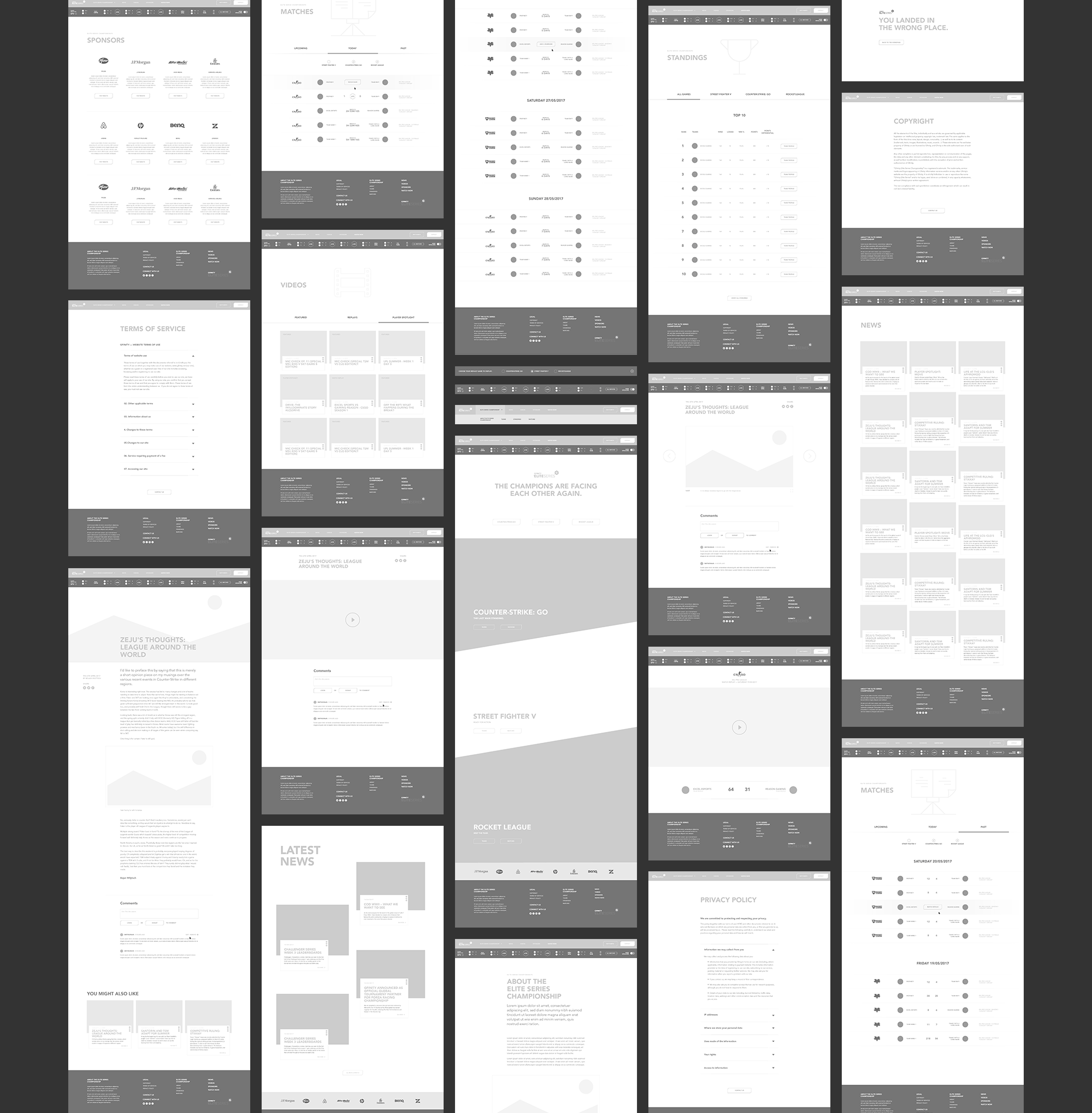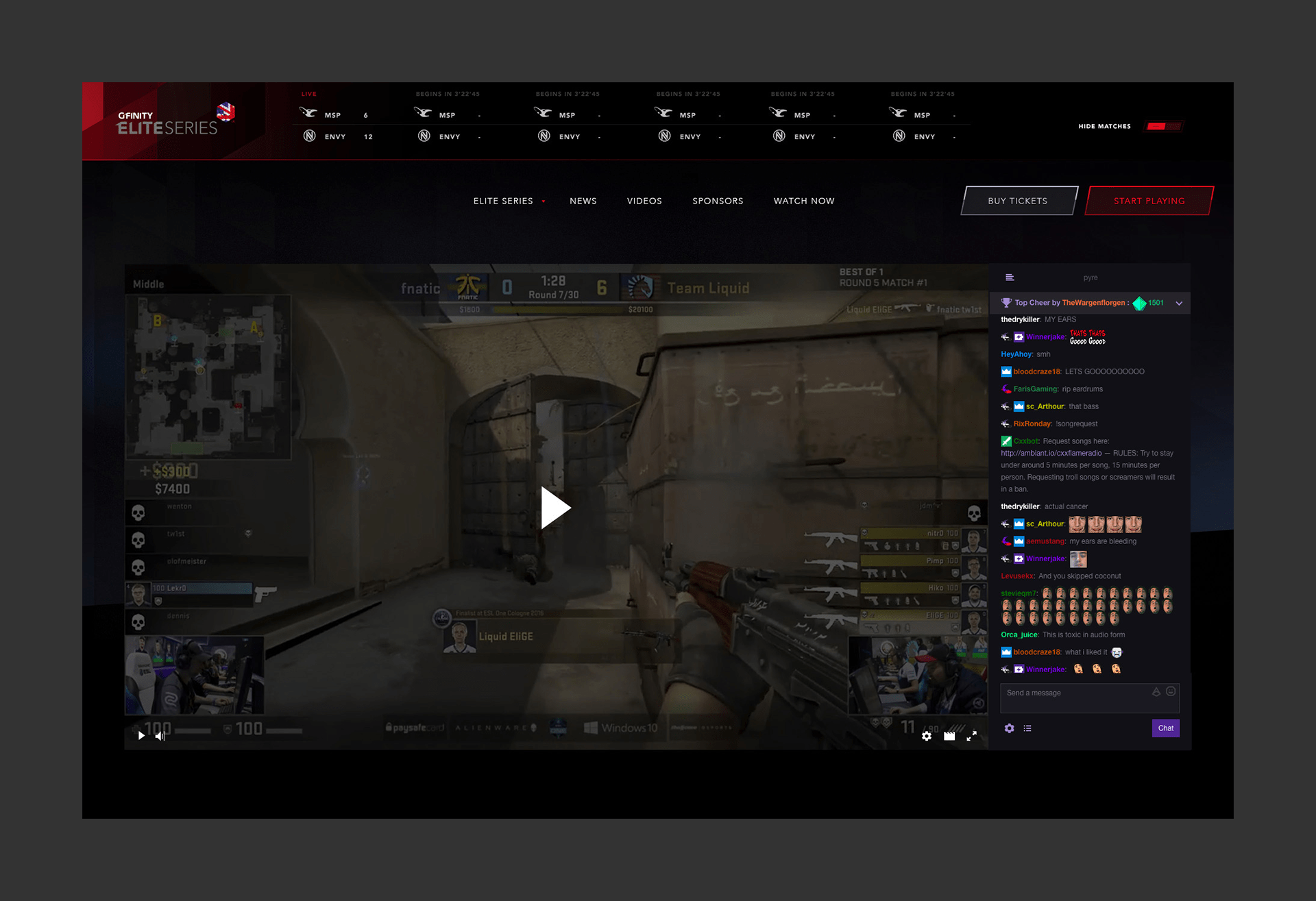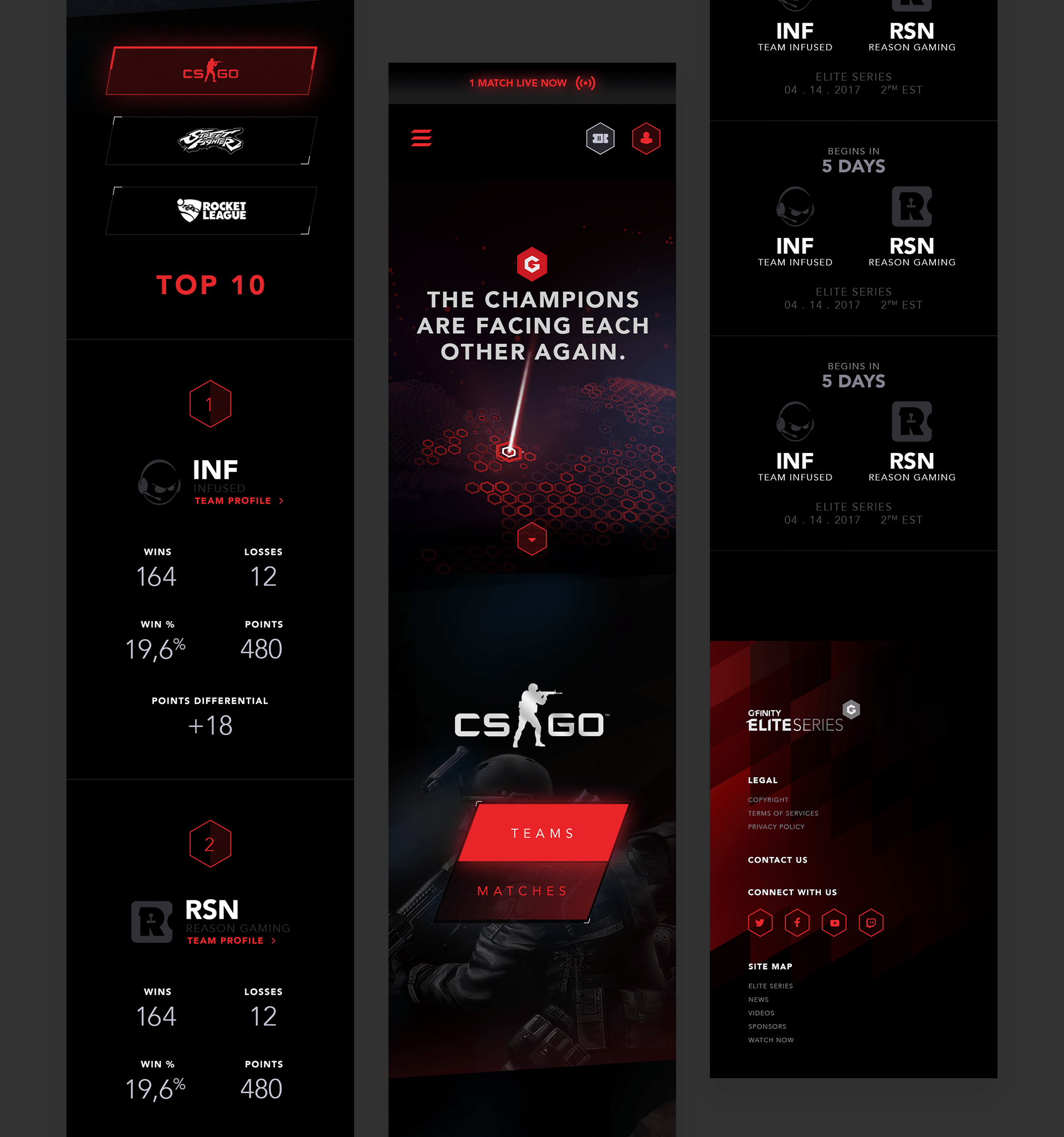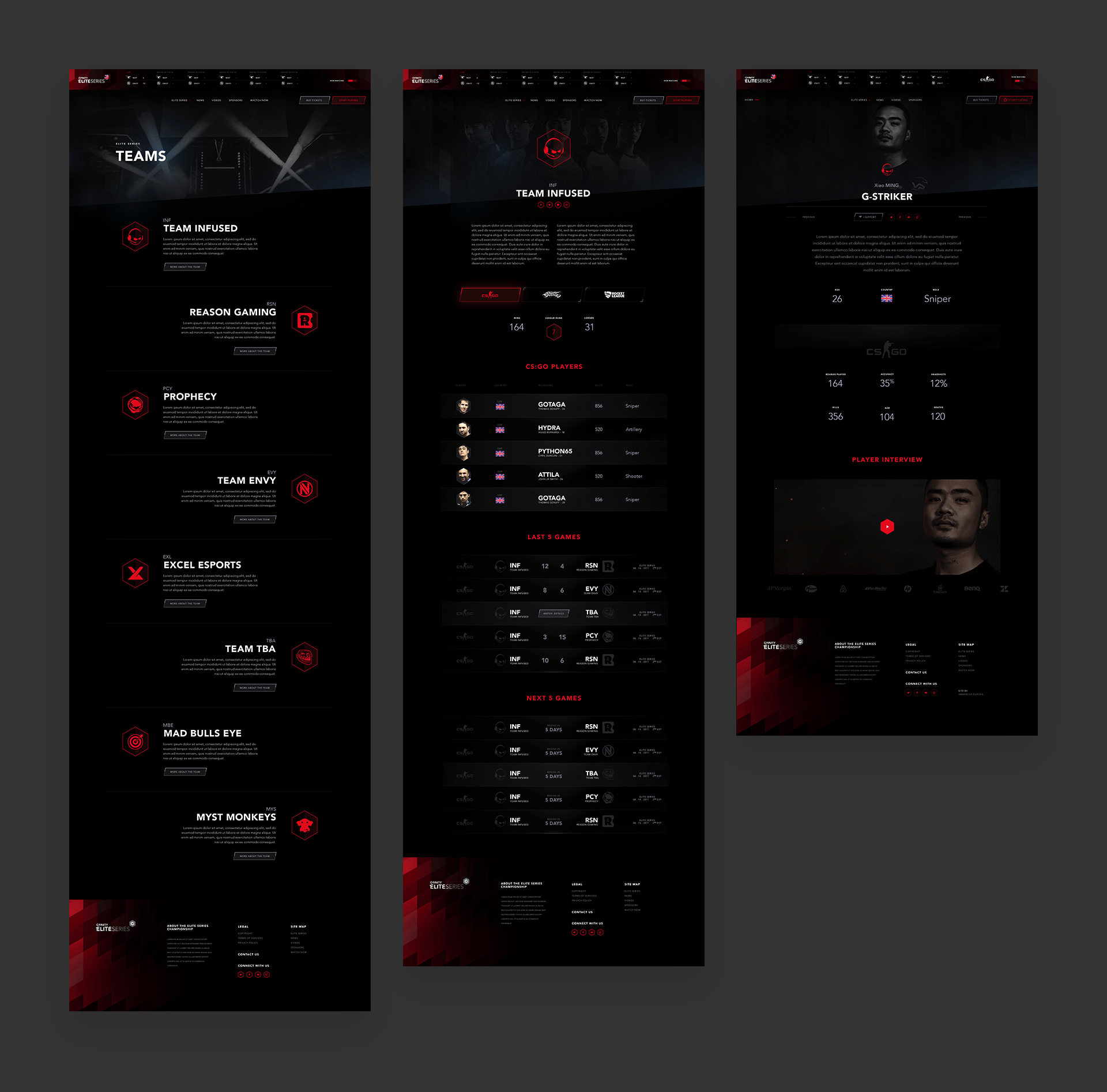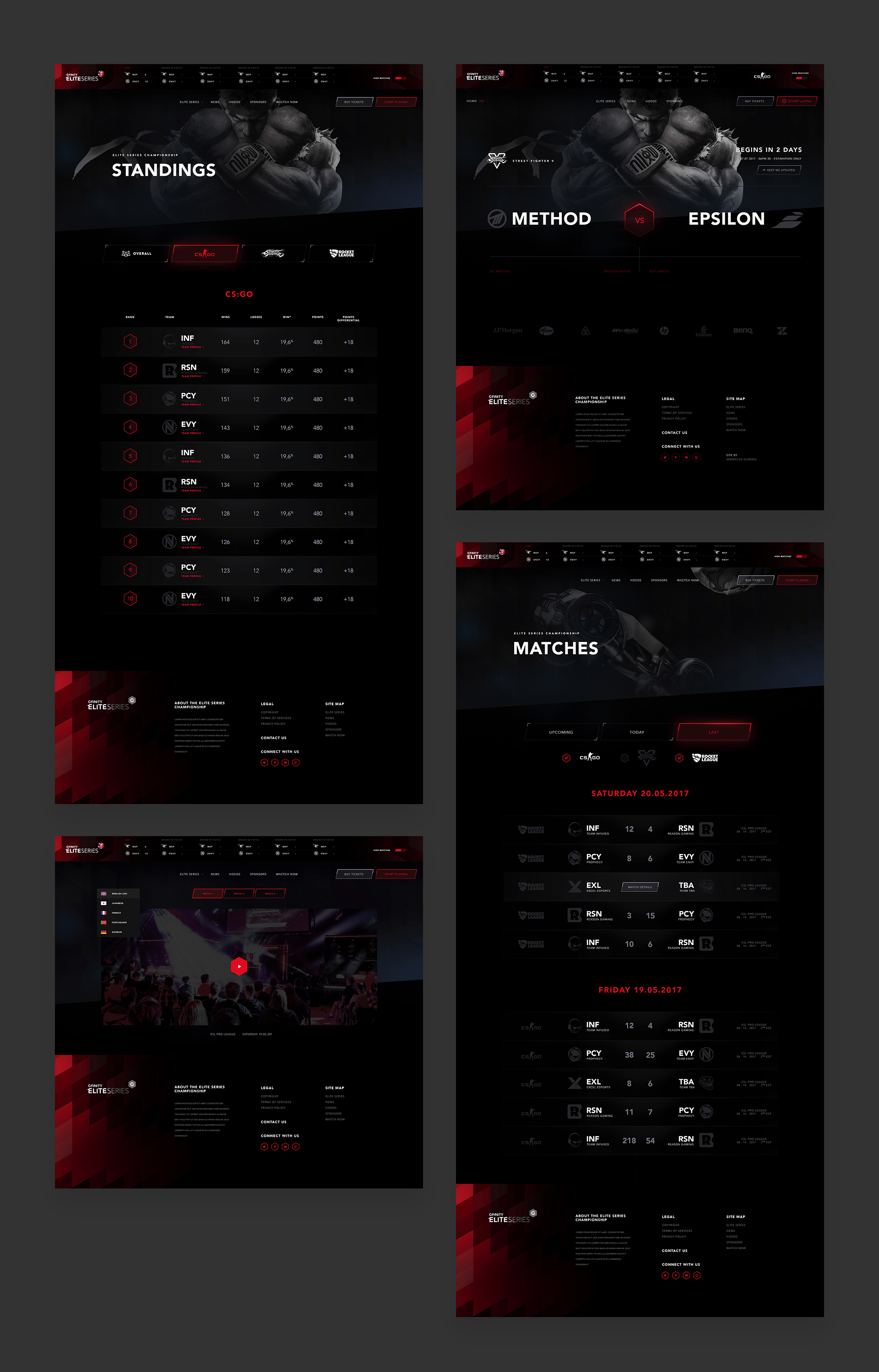 With up to 5 matches per day on a 3-day basis, it's easy to miss out a few ones. You can always catch with the replay, but if you just want the highlight, Gfinity has got you covered with recaps, interviews and summary videos.