AXA — Everyday mishaps
Most germans overestimate the coverage of the state health insurance, only to find out the true cost of quality care when it's too late. This campaign let people know that they need AXA's complementary health insurance to get complete quality coverage.
Art Direction — Publicis Conseil x Nurun Paris for AXA Germany
Working closely with our creative director and two creative copywriters, we went for a minimalist scenery of random everyday items. By showcasing them in a neutral way, they would appear more prominent than in their usual place, allowing us to emphasize our campaign signature, "keep minor mishaps from becoming major expenses".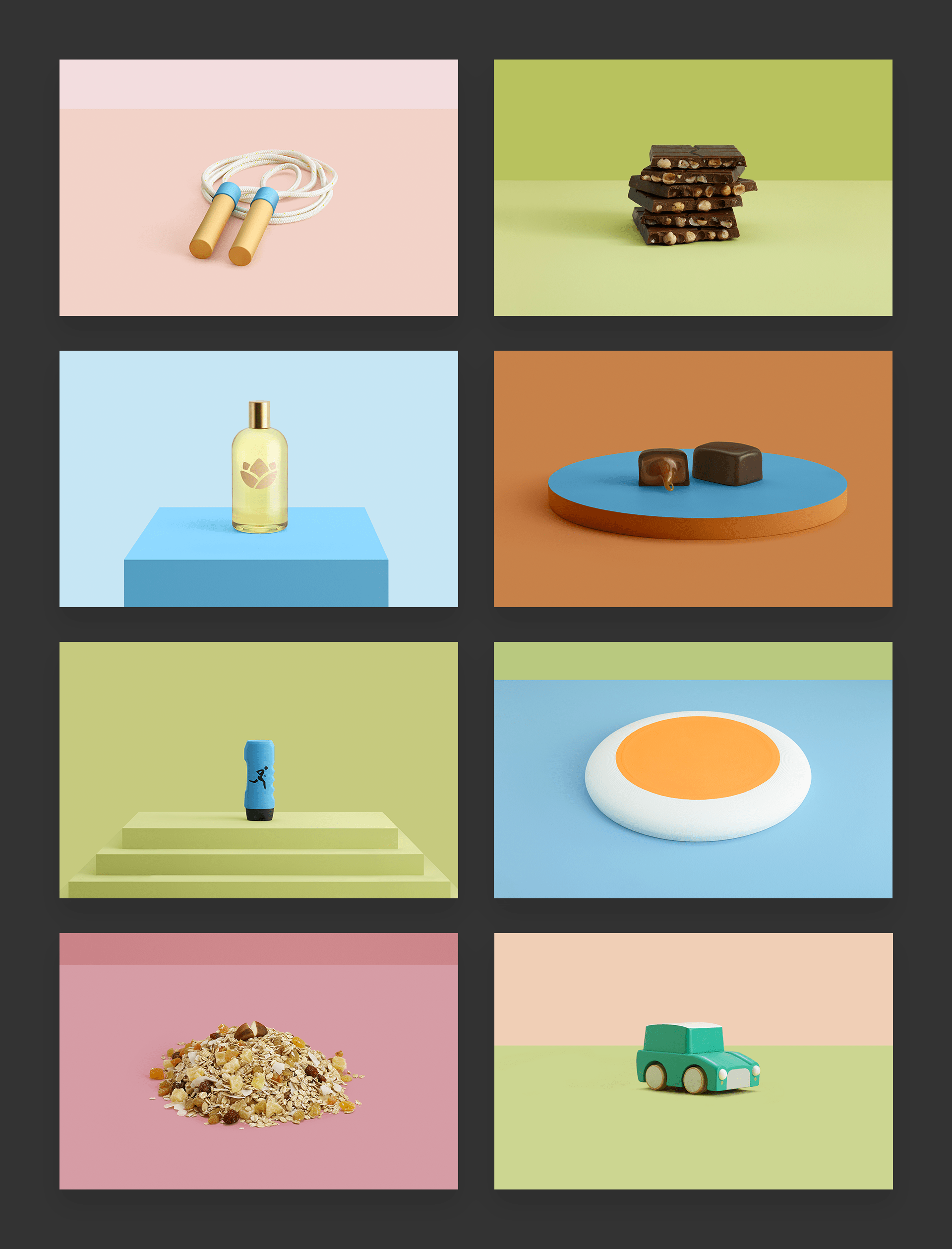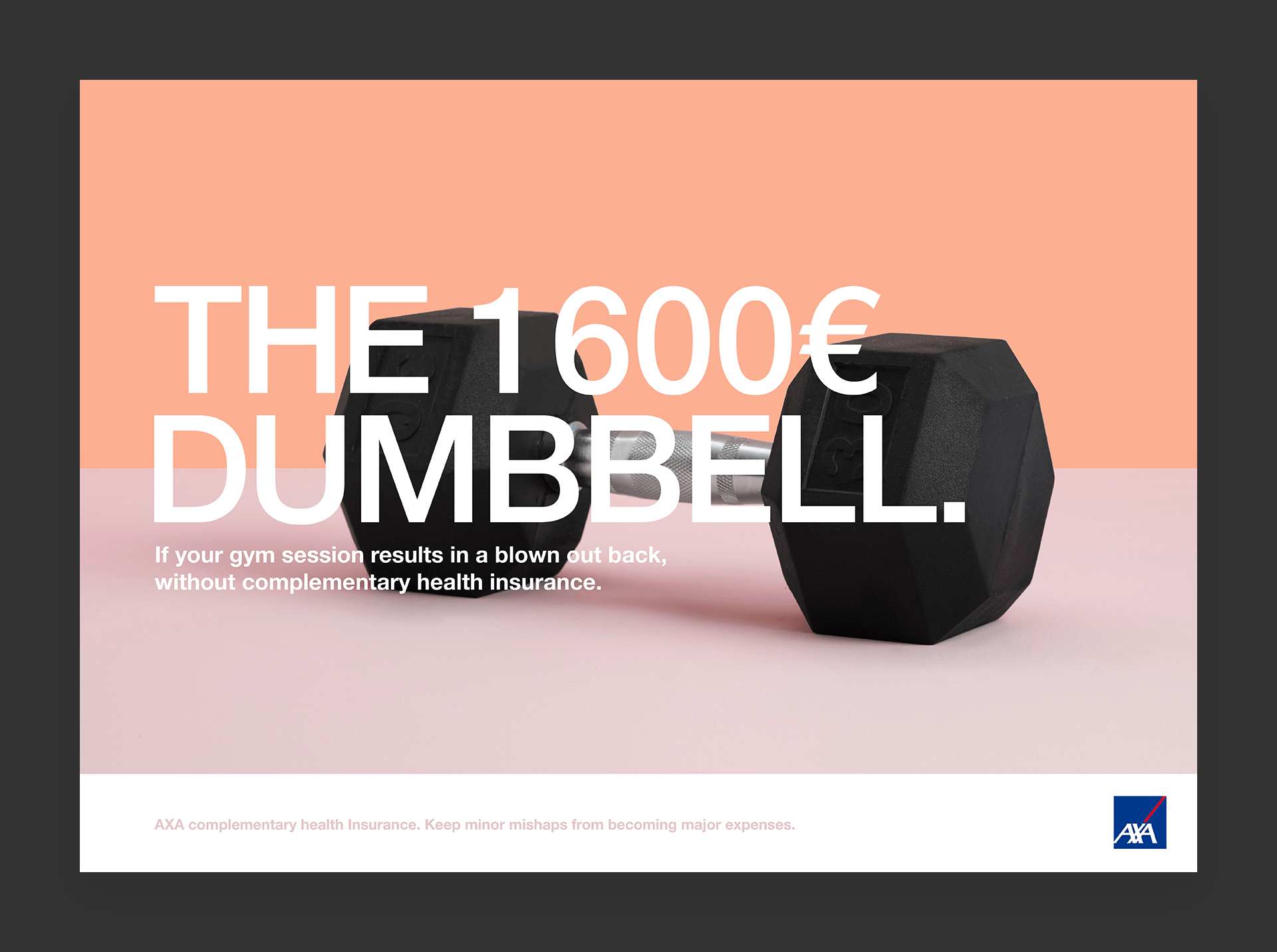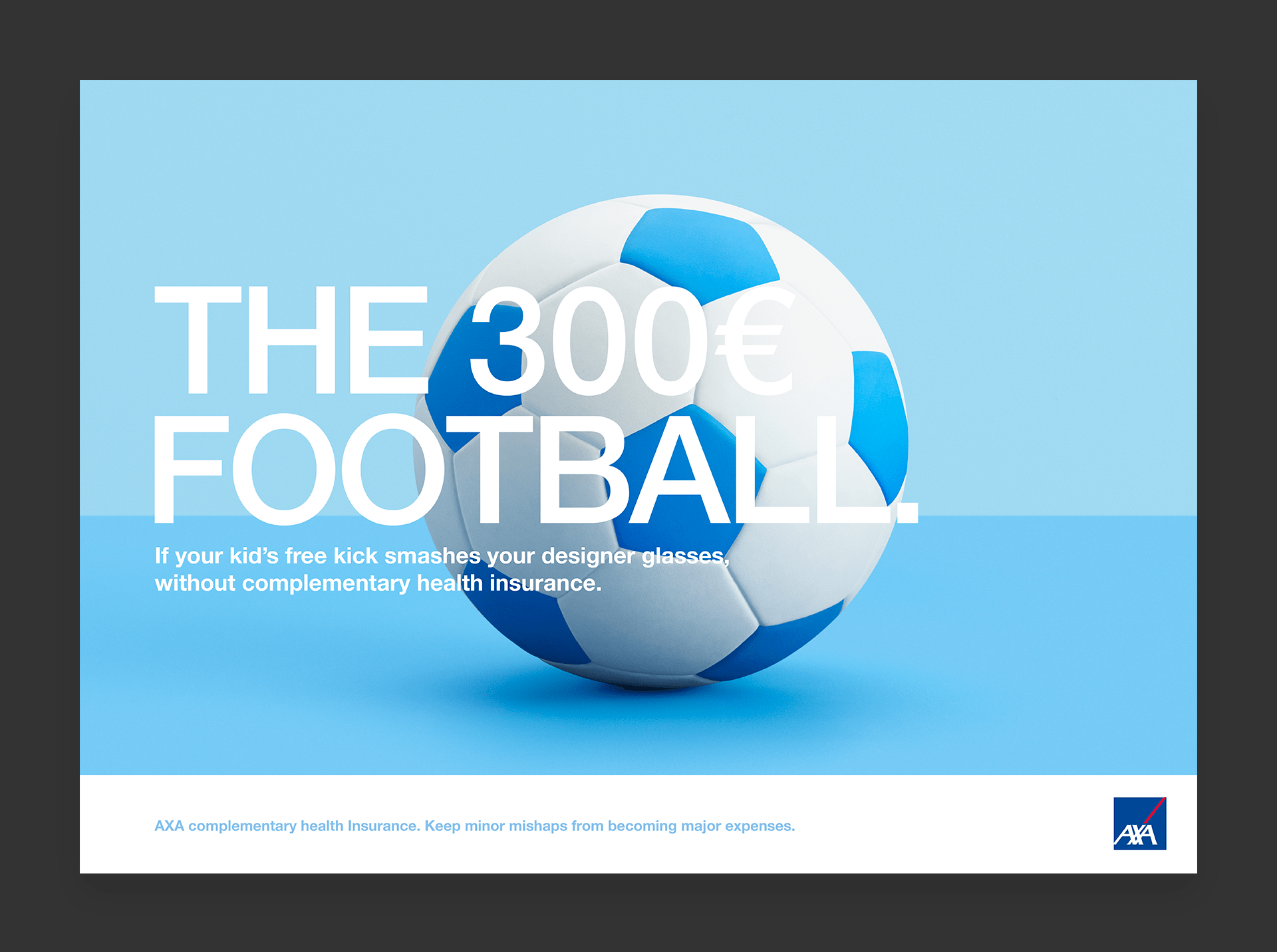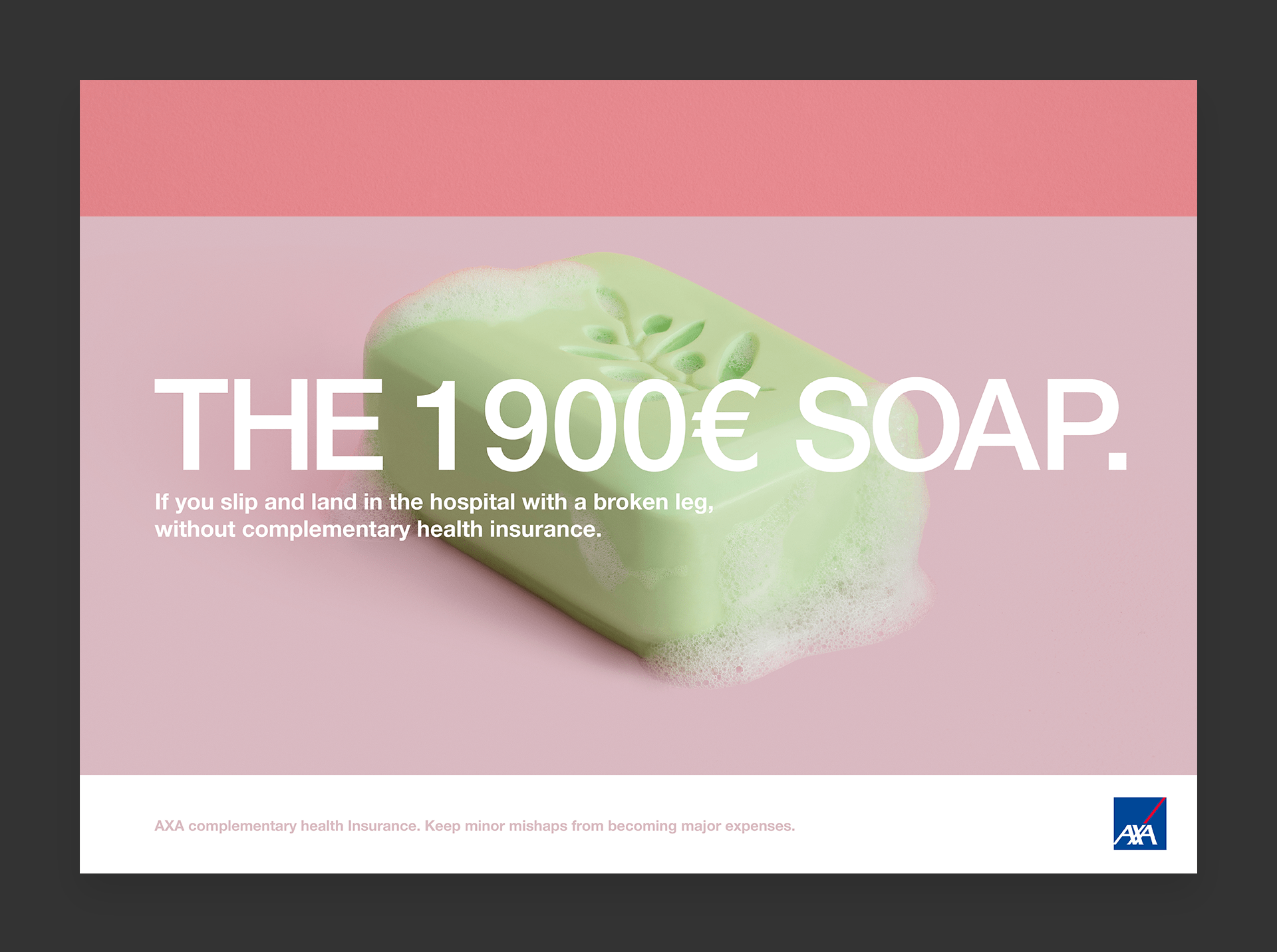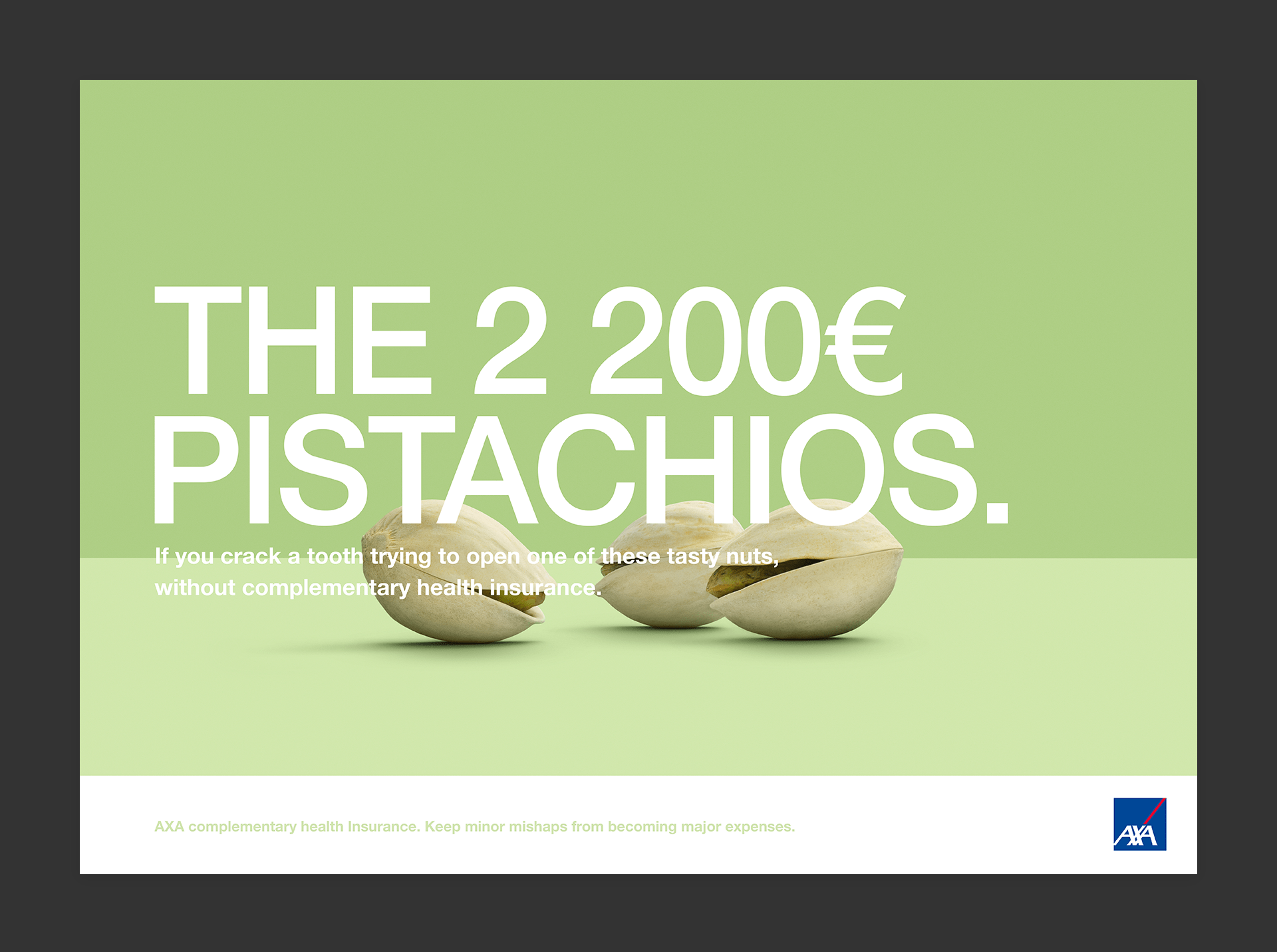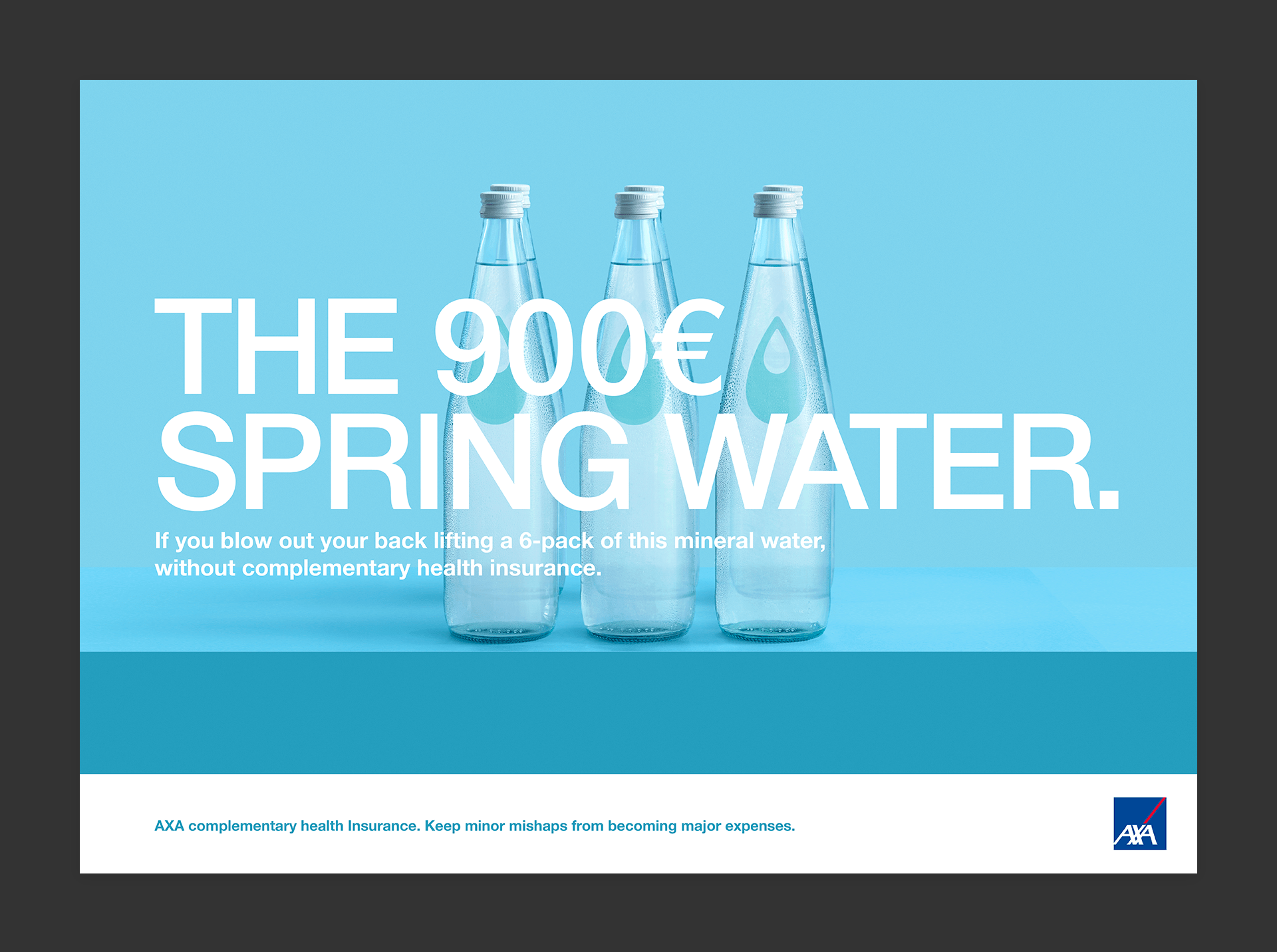 We created our outrageously expensive chocolate for real, to surprise germans as they were grocery shopping. The back of the pack could then be used to sign up for the complementary insurance offer.


Eurobest 2016 - Bronze Healthcare
Cristal Festival 2016 - 1x Bronze

Take a look at something else